BODY MAPPING X FOUNDLAND COLLECTIVE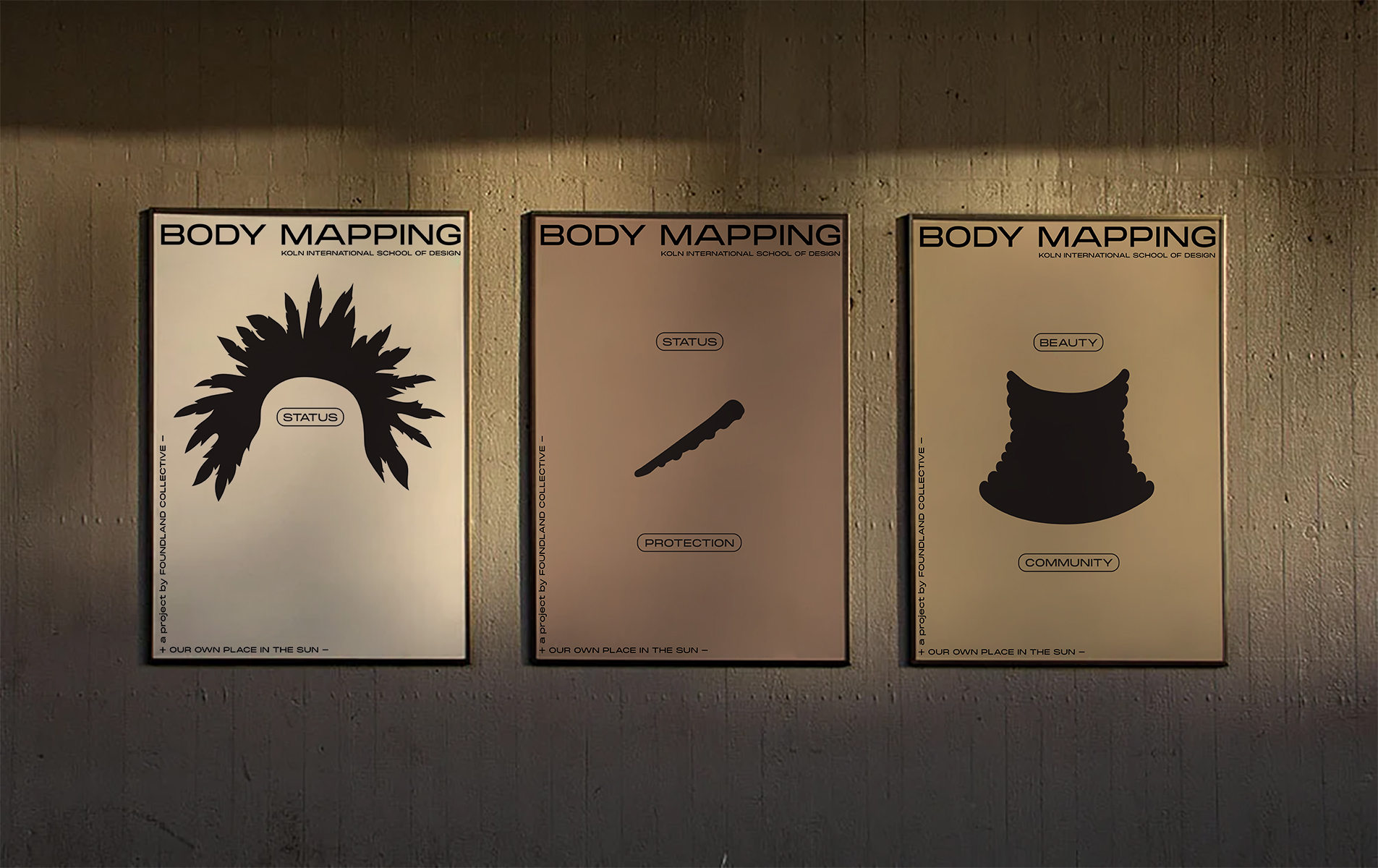 Tutored by

Foundland Collective

with the title "Our own Place in the Sun", the workshop looks at themes like gender and cultural appropriation, or heritage, with a study on antique artifacts brought by etnographer Wilhelm Joest to Germany in the 1890s. While you can see the original project here,
I re-elaborated the artifacts' graphic appearance imagining them fit for an exhibition posters display.

Each garment is presented with its representative colour in the background and its symbolic keywords — a core aspect of the original project.
2016
Teamwork, KISD (Cologne)
2021